Smartphone as payment method
NFC is ISO 14443 compliant and integrates many contactless cards, including bank cards that support MasterCard PayPass or VISA PayWave. The plastic card contains a microprocessor with an OS and a payment application for interacting with the data of a specific client. As soon as the card is inserted into or swiped across the terminal, it receives power to run the operating system. In the case of contactless cards, power, as we have already said, is obtained using the electromagnetic field of the reader.
With the advent of contactless cards, in fact, not necessarily a card can act as a payment instrument, but a smartphone, watch, key fob, and so on – it's not the form that matters, but the presence of the necessary set of functions. Indeed, in smartphones with NFC support, as well as in plastic cards, there is a microprocessor. From Android 4.
To manage contactless applications remotely, smartphone manufacturers and service providers connect to TSM, a service that provides access to secure data on NFC-enabled terminals. It remotely controls the Secure Element chips in smartphones, while the smartphone itself is a kind of modem operating through a secure communication channel.
When making purchases over 1,000 rubles, you may be asked to enter a PIN code or sign a check – everything depends on the bank.
NFC Tags
This is another common way to use NFC on a smartphone. NFC tags have become very popular in shopping and advertising areas: they are embedded in posters, billboards, placed on goods in stores. Usually these are small stickers, the cost of which does not exceed 50 rubles. The costs are minimal, but what an effect! From getting more details about a concert or merchandise to a link to a trailer for a new movie.
You can create your own NFC tags, upgrade them and then use them in your daily life. As a rule, third-party software like NFC TagWriter is used for this. The application is quite simple and allows you to write many types of data to the tag – from a contact and a phone number to a web browser bookmark.
In fact, NFC tags are a real gift when it comes to automation. For example, you can stick a tag on your laptop and use the Trigger app to set the hotspot to turn on by selecting "Wireless & LAN" as the action. The simpler solution is to write the Wi-Fi password on the tag, stick it on the router, and then whenever guests ask for the password, send them to the NFC tag. Or else: set a mark near the bed and make it so that when touched on the smartphone, airplane mode is turned on (again using Trigger).
It will also be useful for motorists – they wrote down the algorithm for starting the navigator on the label, pasted it on the holder for the smartphone, and every time you install the device in this place, the navigator will start automatically.
And there are still very, very many such examples of the use of NFC tags. Often, the emergence of new cases is not limited by technology at all, but by the user's imagination.
Open all doors
Someone implements this at home, but mostly the use of NFC for user identification and control is typical for enterprises and organizations. Turnstiles and locks are configured in such a way that with the help of a label, which is a pass, they decide whether to give its owner permission to enter or not.
With NFC in a smartphone, all the doors really open – if not literally, then figuratively for sure. In fact, the user receives a universal tool that, despite the speed limits, finds its application in a variety of situations. Here we are faced with another problem – the degree of prevalence of technology among service providers. The only thing that an ordinary user can do in this case is to use NFC as often as possible to show its relevance.
Instead of conclusion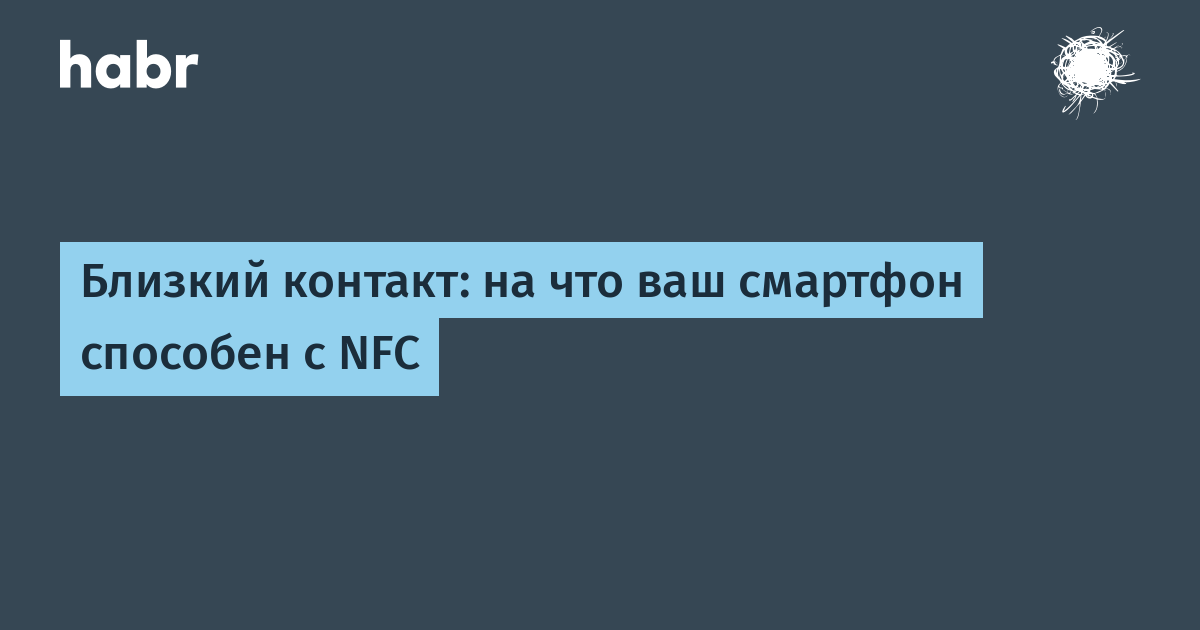 Perhaps the best part about NFC is that the technology is available to a wide range of users. More and more manufacturers do not leave their smartphones without NFC, so it is available in devices like
(for $321.99 with code Mi5SGBS until 31.12) and
, and in flagships like
. The diversity is also pleasing
What about Apple and its iPhone 7, you ask? Alas, the manufacturer limits the operation of the NFC chip in its smartphone, and it can only be used for the Apple Pay payment system. In the fall, however, it launched in Russia, so at least some plus.
How do you use NFC in your daily life? Share your experience with us in the comments.