Payment terms
Before paying for Samsung Pay, you need to connect to the system. For this, a number of conditions must be met. First of all, it concerns the mobile phone. It must be issued by the appropriate manufacturer and support contactless payment technologies.
Samsung Pay is currently only available for the latest, more advanced smartphones. These include Samsung Galaxy A7, Samsung Galaxy A5, etc. The next condition is the installation of the appropriate application on the phone. But even this is not enough to start using the service. You need to link your bank card with which payment will be made.
This can be done with the following instruction:
Open the application and log in (enter a pin code or put your finger on the scanner).
Find the bank card symbol and click.
You can enter credit card details manually or take a picture of it with your phone. The system automatically recognizes the required information.
Next, you need to agree to the terms of the service and the bank.
To confirm registration, you must press the "SMS" button. After that, a code will come from the bank, which must be entered in the appropriate column.
Then you should confirm the operation (using a pin code, a fingerprint scanner or a stylus to enter a signature).
Click "Done".
As for financial institutions, contactless payments are supported by all major Russian banks. Therefore, the owner of a Samsung smartphone will have no problems connecting.
Important!
Android Pay can be connected to NFC (Near-Field Wireless Technology) devices running Android KitKat (4.4) and later – Lollipop (5.0, 5.1), Marshmallow (6.0) ) and Nougat (7.0, 7.1).
Apple Pay can be connected to the following phone models: iPhone 6/6 Plus, iPhone SE, and iPhone 7/7 Plus.
As for cards, the system only works on new cards. We are talking about those that have been released since January 2016. An old-style card (even with the PayPass application), but issued earlier, will not be able to pay for the fare.
How to pay with Samsung Pay online
When purchasing goods and services on the Internet, the buyer can always choose several payment options. Standard ones are usually used – a bank card (you need to specify the details), a payment system (WebMoney, Qiwi), etc. But if the client has the opportunity to choose Samsung Pay, then the transfer will be carried out very quickly.
Can I use Samsung Pay to pay for metro
You won't surprise anyone with contactless fare payment now. This is convenient because there is no need to delay the queue. It is enough to get the phone and in a few seconds the payment will be made. The subway fare payment algorithm via Samsung Pay is as follows:
You need to get a smartphone and go to the turnstile.
Launches the installed application.
Bring the phone to a special device (reader).
The system automatically withdraws the necessary amount from the card to pay for the fare. After that, you can go through the turnstile. Using Samsung Pay, you can pay for the subway or other form of transport by purchasing a ticket at the box office.
Samsung Pay Security
Even "advanced" users are often afraid to make payments using their mobile phones. The problem is that it is necessary to indicate personal data that is stored in a special application. But the phone can be stolen or financial information can be accessed in some other way.
The fears of smartphone owners are not in vain, but the developers of Samsung Pay and other similar services guarantee the security of personal data.
There are three levels of protection for this:
Replacement of real information. The program encrypts bank card data using

tokens

– a special digital code. It is he who is used by the sender (Samsung Pay) and the recipient. Real information

remains

hidden. Therefore, you should not worry that when making a payment, the seller somehow

recognizes

credit card details.
KNOX security system. This is a Samsung system designed specifically to protect your phone from various viruses. Install optional

her

no need, since she

going

along with the application. Interestingly, KNOX will check the phone before registering the card, and if there is a suspicion of viruses, you will not be able to enter credit card details. The same applies to situations where the owner has been using the service for a long time. Even one virus leads to

locks

Samsung Pay.
Authorization by fingerprint, iris or pin code. If the smartphone is in the hands of an attacker, he will not be able to use the program. This means that all data will be safe. The weakest defense in this case

gives

pin code, so you should enter a complex password or use several methods of protection.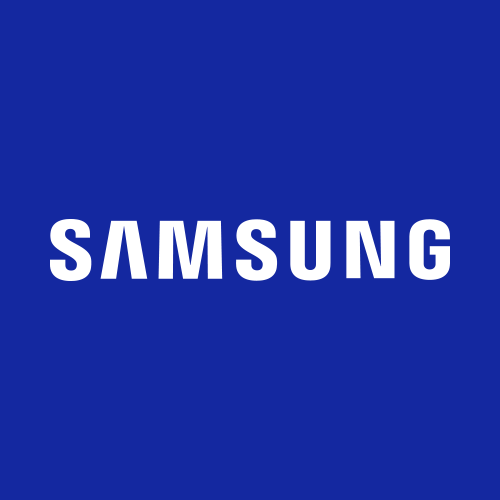 You can pay anything using contactless technologies. It is enough to bring the phone to the device, as the transaction will be carried out. And Samsung Pay can also be used to pay through a regular payment terminal for bank cards. Therefore, it is very easy for the owner to pay for, for example, purchases in supermarkets. You just need to make sure that there are enough funds on the bank card.
Your card details are not stored on your device or Samsung servers. Instead of a real card number when paying
uses a special digital code generated randomly – a token.
Each transaction must be confirmed by your fingerprint, iris or application PIN code —
only you can make purchases.
Built-in Samsung Knox security ensures data protection regardless of the operating system on
device, and blocks access to Samsung Pay data if it detects malware, Root rights, or
unofficial firmware.
No. Samsung Pay does not have access to a bank account.
Your card information is not stored in Samsung Pay on your device or on Samsung servers. To commit
transactions only use card token data.
App PIN cannot be recovered for security reasons. If you forget your Samsung Pay PIN:
Clear your Samsung Pay app data. All payment data will be deleted from the smartphone.
Sign up for Samsung Pay again.
Re-add your payment cards (for this you will need to re-verify the card using the code from the SMS
from the Bank).
If the device is lost or stolen, payment information will be protected: for each transaction
Samsung Pay transactions require user verification by fingerprint, iris, or
Application PIN. You can also block or delete all data from the device (including data
Samsung Pay) via Samsung service
Find My Mobile*.
*On the device, the "Remote control" function must be enabled beforehand (Settings – Display
locks and security – Find my phone).
No. If you reset the settings, all data from Samsung Pay will be deleted.
No. Samsung Pay is a payment service that must securely protect payment data. Embedded system
Samsung Knox security ensures data protection regardless of the operating system on the device, and
blocks access to Samsung Pay data when malware, root access, or unofficial firmware is detected.