1st place –ASUS Zenfone Max Pro (M2) ZB631KL
The best is still a cool Taiwanese smartphone with a large 5000 mAh battery. This is its main "trick", with such a capacious battery the device works for 3-5 days, depending on the load.
The smartphone is equipped with a 6.26-inch IPS screen with a new Gorilla Glass 6 glass, inside is a Snapdragon 660 processor, a well-optimized, albeit old chip. Behind is a standard camera with a main sensor of 12 megapixels and a module for determining the depth, the device even records 4K video, however, only at 30 FPS.
Separately, it is worth highlighting the optimized software from Asus – this is naked "Android", which is controlled directly by Asus itself. The software works perfectly, and there is nothing superfluous here. If you are looking for a high-quality and solid device with NFC and a large battery, then first of all look at ASUS Zenfone Max Pro (M2) ZB631KL – you can really take it for 15 thousand rubles.
5 Huawei Mate 20 Lite
The 2018 Chinese phone is one of the best in its class. It has an NFC chip, an excellent 6.3-inch IPS screen with Full HD resolution, an optimized HiSilicon Kirin 710 processor.
Large built-in memory
Country:
China
Average price:
RUB 13999
Rating (2019):
4.6
Among competitors, the smartphone compares favorably with a significant amount of internal memory of 64 GB. They are complemented by support for 256 GB memory cards, that is, amateur videos or movies in memory are easy to place. Pleasing to the eye and non-standard blue color. External appeal is complemented by a frameless screen with a diagonal of 6.3 inches. It is in perfect harmony with the 2K resolution of 2340×1080 pixels.
There is also support for 4G networks, which will ensure fast data transfer. Connection to the network and charging is done via USB Type-C. A lot of factory junk can be singled out as the main drawback, and you will have to spend time to clear the system of it. With not very active use, it holds a charge for 1.5 days. These shortcomings are compensated by an excellent NFC module and fast charging.
Style and low price
Country:
China
Average price:
35500 rub.
Rating (2019):
4.7
Affordable premium smartphone with all the bells and whistles, including the NFC system. This blue smartphone with a screen resolution of 2340×1080 pixels allows you to not only watch movies, but also play comfortably. You can open several applications, there will be no freezes and freezes due to the powerful HiSilicon Kirin 980 processor with 8 cores.
No major shortcomings were noticed behind him. There are only nitpicks about the missing memory card slot, although 128 GB of internal memory eliminates the need to buy another media. Demanding on the charging cable, and in order to find a case or glass for it, the buyer will have to run around.
4 Blackview BV6000 32 GB
Waterproof housing
Country:
China
Average price:
10890 rub.
Rating (2019):
4.7
Dedicated to travelers and just active people. The IP68 protection standard guarantees no dust and moisture inside the smartphone. In appearance, the branded bumper is immediately striking, resistant to scratches and even knives. However, it is not recommended to poke piercing objects into it. It is possible to install 2 SIM cards at once – the best option for travelers.
Navigation features include GPS and GLONASS. A 4500 mAh battery provides power to the entire system in standby mode for 504 hours. The case is held on by screws, which means that its disassembly is relatively simple and you can put it in order even in the field. Of the minuses, a poorly optimized operating system is noted.
3rd place – Samsung Galaxy A8 (2018)
Branded components
Country:
South Korea
Average price:
54850 rub.
Rating (2019):
4.8
Balanced and technically advanced smartphone from Samsung. It uses the proprietary Samsung Exynos 9820 processor. There is also a cutout for the camera, which is not in S10. The software shell has also been updated for better compatibility with hardware. The fingerprint scanner is stable and fast. Those who keep up with the times will like eco-features, such as a smart home control module. The camera is excellent and much better than the vaunted P30 Pro.
Pleases buyers and equipment. Headphones, fast wireless charging, an OTG adapter and a simple case are all included in the package. Autonomy is enough for about a day, and if you remove unnecessary applications, then more. The smartphone also has an alternative on the Snapdragon 855 processor. The difference between them is about 2000 rubles. The model has 4 main colors: white; black; green; red.
For 14,800-15,000 rubles, you can really get a Samsung phone, but not from a new and frankly unsuccessful series, but from last year. The smartphone came out in January 2018, and unlike the new "mid-range" Korean brand, it has IP68 water protection, which is cool.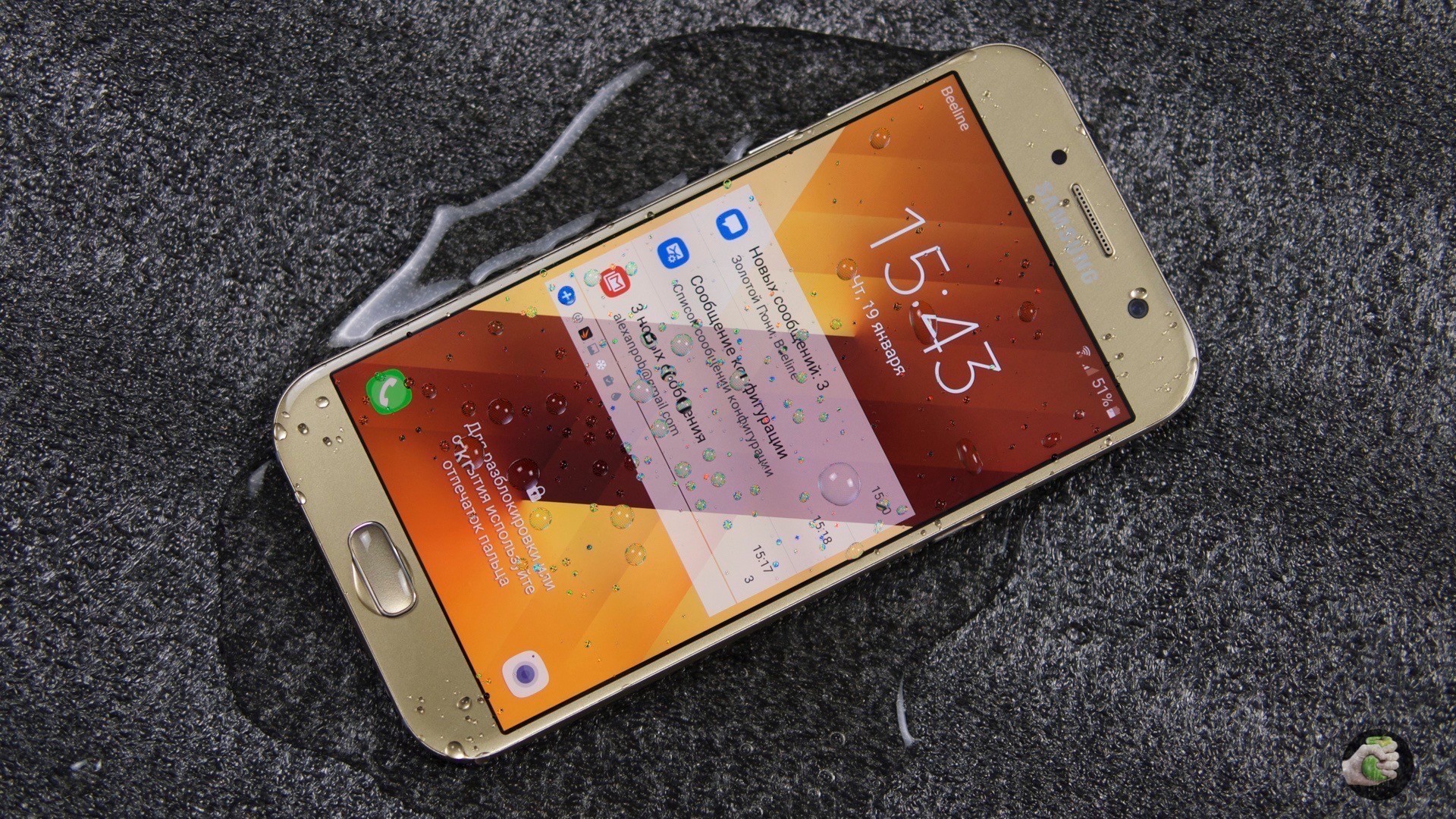 Screen – SuperAmoled, 5.6-inch diagonal, Gorilla Glass 4 on top. Inside – a good Exynos 7885 processor; rear – 16 MP camera with f/1.7 aperture optics; in front – 2 cameras with resolutions of 16 8 megapixels, that is, in terms of photography, the device is also good.
3000 mAh battery lasts 22:46 hours of calls and 11:25 hours of web surfing, 18W fast charging, USB Type-C connector. N FC, 3.5 mm headphone jack, a dedicated flash drive slot – it's all there. But the main thing is the build quality, branded services, Samsung support; All this is also a plus.
3 Sony Xperia L3 32 GB
Strict design
Country:
Japan
Average price:
RUB 9699
Rating (2019):
4.7
Decent features and strict design are a brief description of this smartphone. Sony proved again that the company is not famous for its redundant characteristics, but for its quality. The processor with 4 cores and a frequency of 1.45 GHz works quickly with 3 GB of RAM. But the built-in memory is enough here – 32 GB.
The screen size of 5.5 inches can be considered optimal for the mass buyer, as it easily fits in the palms of both men and women. The battery capacity of 3300 mAh is considered optimal for the installed iron, the charge is consumed slowly. In addition to 2G and 3G networks, the phone also works with 4G. Buyers in the reviews complain about slow charging and a specific fingerprint reader module, because of which it will have to be touched at an angle.
Support for memory cards up to 512 GB
Country:
Japan
Average price:
12980 rub.
Rating (2019):
4.8
Everything for the most comfortable work and entertainment in multimedia – obviously, Sony designers thought so when creating a smartphone. The screen with IPS-matrix is ​​frameless. To prevent customers from scratching the screens, the company has developed a Corning Gorilla Glass 5 coating. The 8-core processor from MediaTek will help you with a lot of tasks.
The main camera is digital and dual, featuring a 4x color zoom and a variety of tools to optimize shooting. Frontal shooting is carried out by an 8-megapixel camera, great for selfies. 3 GB of RAM is enough for almost all games and applications. The icing on the cake was 512 GB of internal memory. Here you can store not only movies, but also computer games.
Now briefly about customer reviews. In general, they liked the model. There is a quick work without twitching. A small resolution does not sin with pixelation. The external speaker is of very high quality, without noise and crackles even at maximum volume. Photo lovers are also satisfied, noting the many flexible camera settings.
4th place – Nokia 7.1
A very cool smartphone that many people discount, but in vain. This is the only device under 15,000 rubles with an HDR10 screen, that is, a smartphone is capable of playing high-quality content, which flagships are usually capable of, and not "middle peasants".
Inside – a weak Snapdragon 636 processor, made using a 14-nm process technology; on the back is an excellent camera with a resolution of the main sensor of 12 megapixels with f / 1.8 aperture and Dual Pixel focusing technology. On the front is a simple 8MP camera, don't expect miracles from it.
The battery is 3060 mAh with 18W fast charging. In talk mode, the smartphone works for 22:48 hours; in the web surfing mode – 11 hours. The charger gives a 45% charge in 30 minutes, which is generally a good result. Nokia 7.1 is not a leader in autonomy, unfortunately.
The phone runs on Android One software, which means updates are controlled directly by Google. There is NFC, a USB Type-C connector, a 3.5 mm headphone jack, a slot for a memory card. Plus, the Nokia 7.1 is an ergonomic device with a screen size of 5.84 inches. It lies perfectly in the hand, including in the female one, and this is an additional plus.
2 Motorola Moto G7 Power 64 GB
New 2019 from Motorolla
Country:
USA
Average price:
14990 rub.
Rating (2019):
4.9
A new version of a classic is always interesting no matter how you look at it. The diagonal of 6.2 inches with a resolution of 1520×720 and an aspect ratio of 19:9 fits perfectly into modern realities. The bezel-less design complements these technical features, allowing you to watch videos in full screen without being constrained by bezels.
The non-removable battery is powerful and its capacity of 5000 mAh will last for several days. Built-in NFC technology involves the use of Google Pay and other payment systems with contactless payment. In reviews, buyers praise fast charging, a clean operating system and Motorolla's branded "amenities", reproaching the manufacturer for a slippery case, which can be solved by purchasing a silicone case.
Among other applications, we can additionally highlight: Mobile shopping, especially in public transport and the development of contactless infrastructure. Mobile payments – the device can work in the payment card mode. An NFC tag is a special chip into which any information can be sewn. Theoretically, in the future they can be sewn under the skin of a person. Bluetooth pairing. Connects Bluetooth 2.1 devices.
5th place – HTC U Ultra
Perhaps someone will disagree with this position, but in vain. H TC U Ultra is a great 2017 flagship with a Snapdragon 821 processor. The screen is a 5.7-inch Super LCD with Full HD resolution; above it is another 5-inch screen. It displays the time, date, and other notifications. This is a convenient feature of the phone
Rear – 2 cameras with a resolution of 12 MP with f / 1.8 aperture and optical stabilization, there is even a function for shooting 4K video. The battery is simple – with a capacity of 3000 mAh, fast charging QC 3.0 is declared, which is generally not bad. Software – Android 7.0, but there is an update to Android 8.0, maybe HTC U Ultra will update to Android 9.
There is NFC, USB Type-C, a slot for a flash drive, a headphone jack. Yes, HTC U Ultra is a little outdated, but for 15 thousand rubles it is a good device that will give odds to most modern "middle peasants" of 2019 release.
1 Honor 8X 64 GB
Advanced, high-tech device
Country:
China
Average price:
RUB 9990
Rating (2019):
5.0

Budget, but at the same time high-tech device with a 5.7-inch screen. A high-quality communication module has increased sensitivity, which allows you to receive calls in almost any conditions. The display is assembled on the basis of a proprietary IPS-matrix, which will allow you to appreciate clear and colorful images at a resolution of 1440×720 pixels. Less eye fatigue thanks to the high pixel density of 283 ppi.
The insides of the model are hidden under a durable plastic case, made in classic black. The Android 8 operating system is characterized by the absence of factory junk, which makes it fast and easy to learn. The budget Snapdragon 430 MSM8937 octa-core processor is paired with 3 GB of RAM, providing all the necessary resources for comfortable work. The smartphone's cameras give a bokeh effect, NFC works smoothly, only relatively low processor frequencies of 1.1 GHz are noted.
To date, the technology has found its application in smartphones and tablets. It allows you to emulate cards, work in readout and P2P modes, linking the device with itself in the presence of a similar technology. In the future, chips could be used to purchase e-tickets or make money transfers or identify individuals. The right to life has mobile trading and electronic keys, again, with the help of NFC.
The best model in its price range
Country:
China
Average price:
14690 rub.
Rating (2019):
5.0
Perfectly balanced device with a 6.5-inch screen in the range of up to 15,000 rubles. The glass case makes this model unique in its own way, giving it a touch of mystery. Its dimensions allow it to be used as a station for watching videos on the road. I PS-matrix is ​​one of the most advanced in its segment. The output picture is juicy and clear, with full black and white color.
On the road, 64 GB of internal memory will come in handy – not a smartphone, but storage. RAM "reported" with a margin, 4 GB is enough even for games. The eight-core processor has an increased frequency and boost from 1.7 to 2.2 GHz. The weak point in the system was the 3750 mAh battery. For the existing bundle, a 5000 mAh battery would be more appropriate.
4 Apple iPhone XS Max 512 GB
Premium model
Country:
USA
Average price:
99000 rub.
Rating (2019):
4.8
It's no secret that the iPhone is considered the most prestigious smartphone in the world. If your wallet is unlimited, then there is simply no better model. The matrix here is narrower than IPS, and OLED with brighter and more saturated colors. Power consumption optimization has been perfected, for example, if a pixel is not used, then energy is not wasted on it.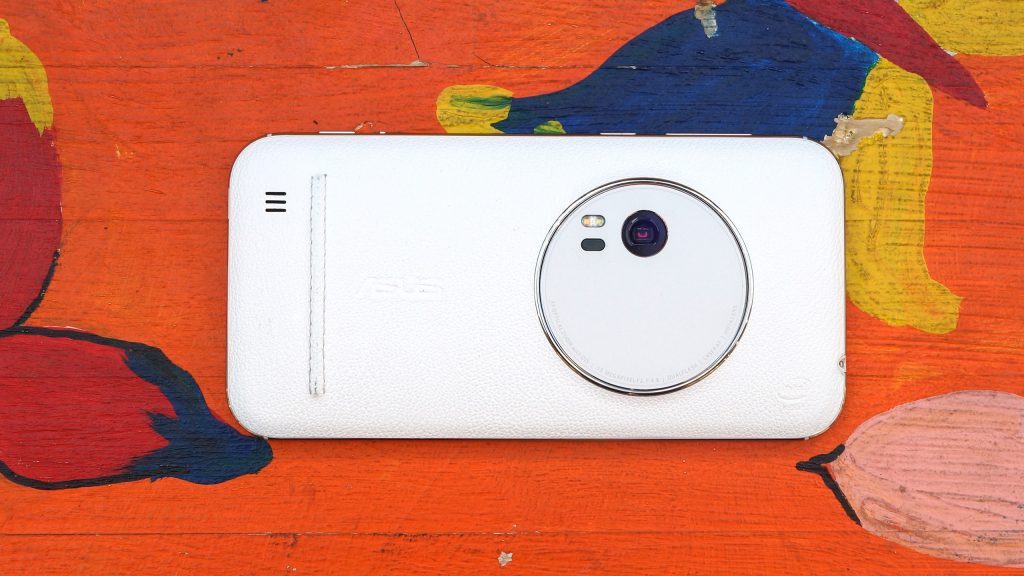 Iron is also powerful here. The A12 Bionic processor, despite 6 cores, is much more productive than its counterparts due to the frequency of 2.5 GHz. Its power is enough to run all modern games on smartphones. Special attention is paid to the camera. It is double and each sensor is 12 megapixels. Improved and Face ID, providing powerful protection of personal data.
2 Archos Diamond Omega 128 GB
Bright display
Country:
France
Average price:
25690 rub.
Rating (2019):
4.8
A 5.73-inch high-brightness smartphone with a 17:9 aspect ratio. The image can be easily disassembled even in sunny weather. I PS display with Full HD offers highly detailed picture and color. To ensure maximum performance, an 8-core processor is installed inside with a frequency of 2.45 GHz in overclocking and 1.9 in stock. The amount of RAM is not inferior to competitors and it is equal to 8 GB.
Two dual cameras 23 12 and 5 5 megapixels are responsible for the photos. The operating system is not the latest and it is Android 7.1 Nougat. The case is made of metal and glass with IP67 protection class. The battery is lithium-ion, but modest for the price, only 3100 mAh.