How to enable NFC on Xiaomi
On some models of mobile devices equipped with a microchip for contactless transactions, it is necessary to manually switch the module to the active state. To do this, follow the instructions:
Start the smartphone.
In the main window, click on the phone's main settings folder.
In the next window, select the wireless networks section.
In the menu that opens, click on the item of additional functions.
After that, the NSF parameter will appear.
Confirm the exchange of information with other devices by moving the indicator to the active position.
Activate the Android Beam option, which will allow you to transfer data to other phones and equipment with one touch.
On some devices, to enable the module, just open the quick access panel on the desktop and press the NFC button. It should be taken into account that the location of system menu items may differ on different smartphones.
Applications and benefits
Several fields of application of short-range non-contact communication technology can be singled out at once. First of all it is:
Emulation of plastic cards. Used for both payments and other transactions where contactless cards are supported.
Communication with devices. It is used both for data transfer between active devices, and for their joint work.
Read marks. In this scenario, the active device interacts with the passive NFC tag to receive information or commands.
Now let's look at each of the above points in more detail.
It cannot be said that the emulation of plastic cards using NFC is coming to the territory of the CIS countries at a fast pace. Today, these are mainly contactless payments, and not all banks provide such services. Nevertheless, if you have a device with a proximity communication module and support for services such as Android Pay or Apple Pay, and your bank works with these services, then today you can pay in a supermarket or cafe without a card.
A prerequisite for paying with NFC is also the presence of a special terminal that can work with this technology. Typically, such terminals have a Wi-Fi hand icon or the inscription "PayPass" on them. Thus, the spread of contactless payments also depends on entrepreneurs, namely their willingness to buy special equipment for these purposes.
Many people are wary of using NFC payments as they think it's an easy opportunity for fraud. In fact, in order to make a contactless payment, your smartphone must be unlocked, and you must bring it close to the terminal. That is, paying with NFC is inherently as secure as paying with a card, moreover, you do not need to worry that someone will find out your pin code.
In addition to imitating a bank card, the NFC-module can also easily act as a ticket for public transport or the subway. In our country, this experience is just beginning to be adopted, but in China, people have been paying for travel using their smartphones for quite a long time and successfully. The ability of NFC technology to replace most plastic cards is, to be honest, very attractive.
The NFC module in smartphones can also be used to pair two active devices with each other. The first thing that comes to mind is file transfer. To do this, you just need to connect two smartphones via NFS, and then select the desired file and transfer it to your friend's phone. This became possible after Google announced Android 4.
0, and with it the Android Beam function. A little later, Samsung improved this feature in their devices and called it S Beam. However, in addition to transferring large files, using this technology, you can transfer information of a different kind, and not so many users know about it.
For example, if your phones support NFC, then you can exchange phone numbers, Internet links and even applications very easily and quickly. Just activate and bring your device with the necessary data to the smartphone of a friend and he will immediately have all the information, a website page or an application window in a special store will open.
You can also connect your smartphone not only to another phone, but also to any device that supports contactless NFC connection. It can be wireless headphones, smart watches and even TVs. There is no doubt that in the future the list of various devices will only expand.
The third and final application of this technology on our list is the reading of special NFC tags. Such tags are usually small key chains or plastic cards. They weigh almost nothing, do not require power supply and are very inexpensive. Usually, owners write on such a label a special set of commands or settings that should be used in certain conditions.
For example, you need your phone to turn on navigation in the car and get directions to a certain place, or switch to silent mode at work, all this is easily implemented using programmable labels. You can place them almost anywhere, and the instruction sets for your smartphone are only limited by your imagination.
In the near future, the memory of NFC tags will already be enough to fully use them in advertising. It will be possible to build billboards that will provide additional interesting information. Also, such labels can be placed in shop windows or attached to menus in restaurants. The industry is developing very quickly, and this step can be safely called a great advance towards the implementation of the idea of ​​a smart city.

We must not forget that NFC also has competitors. First of all, it is the famous and well-known Bluetooth wireless technology. However, despite the obvious superiority in data transfer speed, which is 24 Mb / s instead of 424 kb / s for NFC and a much larger range – 10 meters instead of 10 centimeters, Bluetooth also has a number of weaker sides, which makes it inapplicable in some of the scenarios that were given as an example above.
For example, NFC technology connection speed is almost instantaneous and is less than one tenth of a second, while it takes at least 6 seconds to establish a connection via Bluetooth. Also, due to the short range, NFC is more stable, it is difficult to drown out, interrupt or intercept it, while Bluetooth cannot boast of such reliability.
How to use contactless payment
Let's move on to the most interesting, to conduct a contactless transaction. To make a purchase in the store you will need:
Install the official Mi Pay or Android Pay application on your mobile device. The first one does not currently work on the territory of Russia. Add your bank card to the virtual wallet. In the main menu, find the item to activate the credit card. Next, a form will appear for filling in the details of the plastic. Enter your personal information carefully and correctly. If you do not want to enter information yourself, scan the card using the external camera of your smartphone. Point it at the plastic and fix it for a few seconds. After that, all fields will be automatically filled. When the bank confirms the addition of the product to the system, the card will appear in the application list.
In the store, make sure the receiving terminal supports contactless technology.
Turn on the application, enter the security password and bring your mobile device to the reader.
After a couple of seconds, a beep will sound, which will confirm the transfer of funds.
Done. Be sure to take the check.
How does it work?
NFC technology is based on an induction coil that generates an electromagnetic field. When such a field is applied to another induction coil, a current arises in it, which is subsequently converted into a signal. Influencing each other, the coils can exchange data if the devices are active, or the active coil can excite the other unilaterally, as is the case with tags.
However, some differences in the operation of devices can be observed. This is mainly due not to the very pairing of devices with NFC, but to the data transfer method after this stage. Many people believe, for example, that data after pairing is transferred directly via NFC, but this is not the case. The 424 kb / s channel that this technology provides would be completely insufficient for the fast transfer of large amounts of data.
NFC is an innovative technological possibility of contactless communication. Thanks to this option, it is possible to transfer information between two devices, these gadgets must have NFC modules and be at a distance of up to ten centimeters from each other.
However, not all smartphone manufacturers equip their models with such a chip, even despite the growing popularity of this technology. Basically, the NFC function is absent on budget smartphones. If we consider Xiaomi's telephone inventions in this regard, we can see that only flagship models have NFC stuffing. But this trend is also visible in other companies producing mobile units.
NFC functionality includes three of the most popular uses in current generation phones:
Imitation of plastic, bank cards;
P2P mode;
reading function.
In the first case, the mobile device "pretends to be" a bank card, allowing its owner to pay at a terminal that supports this payment method.
For example, after the device has read the tag, the settings on the phone can be automatically changed.
You can pay via Android Pay everywhere, the main condition is the availability of terminals and cards supporting PayPass, PayWave. Using a smartphone, you can pay with one touch in many retail outlets and networks, you must first install a special application on your mobile phone.
To make a payment through the Android Pay application, you just need to bring your mobile device closer to the payment terminal for a few seconds. If the payment operation is correct, the terminal will notify "Approved" by a signal on the monitor.
After analyzing the state of the bank settings, the terminal system can issue a request with the introduction of a special PIN code.
Features of the Android Pay system implemented by the contactless method:
Such a system allows you to make three payments in a row for up to one thousand rubles each, after three operations you will need to unlock the phone through a fingerprint, a graphic code;
It is possible to pull up more than one plastic card (in this case, the user needs to select one card as the main one for payments by default);
Android Pay makes it possible to make payments in various applications and on websites via Google Chrome (services are available in Uber, OneTwoTrip, Rambler, Kinokhod, Ozon, Yandex.Taxi), the system functions conduct transactions through "Yandex. Checkout, Assist and Payture.
Android Pay service does not process information about installed cards for making payments. Their copies are automatically formed and the data is sent to the seller. Details of a real plastic card are stored on Google servers.
When deactivated, all personal information from the Android Pay app will be automatically deleted. But even with such perfect privacy protection, developers advise blocking a mobile device with a gesture or tactile method. The data is automatically erased if the smartphone is inactive for three months.
A smartphone with an NFC module allows the subscriber to purchase goods and pay for services directly through it. The mobile device in this embodiment acts as a reader. This means that the money is withdrawn from the subscriber's bank account, and not from the balance of mobile communications. It is also necessary that the terminals or ATMs to which the mobile unit is connected have support for NFC payments.
Brief overview of Xiaomi phones with NFC module: list of all supported models
| | | | | | | | | |
| --- | --- | --- | --- | --- | --- | --- | --- | --- |
| Smartphone name | Xiaomi Mi 3 | Xiaomi Mi 5 | Xiaomi Mi 6 | Xiaomi Mi 8 | Mi Mix | Mi Mix 2 | Mi Note 2 | Mi Note 3 |
| Number of slots for SIM cards | 1 | 2 | 2 | 2 | 2 | 2 | 2 | 2 |
| Main and front camera, MP | 13 – 2 | 16 – 4 | 12/12-8 | 12/12-20 | 16 – 5 | 12 – 5 | 22 -8 | 12/12-16 |
| Display dimensions | 5 | 5.15 | 5.15 | 6.21 | 6.4 | 5.99 | 5.7 | 5.5 |
| Maximum screen resolution | 1920 -1080 | 1920 by 1080 | 1920 by 1080 | 2248 – 1080 | 2040-1080 | 2160-1080 | 1920-1080 | 1920-1080 |
| Battery capacity mAh. | 3050 | 3050 | 3350 | 3400 | 4400 | 3400 | 4070 | 3500 |
| Standard memory, GB | 16 | 32 | 64 | 64 | 128 | 64 | 64 | 64 |
| RAM, GB | 2 | 3 | 4 | 6 | 4 | 4 | 4 | 6 |
| Number of cores | 4 | 4 | 8 | 8 | 4 | 8 | 4 | 8 |
Each of the models described above is equipped with an NFS transmitter and is suitable for contactless payments. The cost of smartphones is constantly changing and depends on the specific distributor and seller.
In the article we talked about all the models of the well-known brand of digital technology Xiaomi with the NFS module. Such mobile devices will help you greatly simplify your life and lighten your pocket from a heavy wallet with cash. Now all payment transactions are made with one touch of the phone to the contactless payment terminal.
If you are just going to buy a brand new smartphone from Xiaomi, but do not know which Xiaomi support NFC, then you will probably need a list of all current devices. The list will include both new items and Xiaomi smartphones with NFC, which came out a few years ago. Some of them are already difficult to find on sale, but if they are available new or used, they will fundamentally not lose to newer devices in terms of the possibilities of using contactless communication.
So, today the following models are equipped with the NFC module:
Xiaomi Mi 3;
Xiaomi Mi 5;
Xiaomi Mi 5s Plus;
Xiaomi Mi 6;
Xiaomi Mi 8;
Xiaomi Mi Note 2;
Xiaomi Mi Mix;
Xiaomi Mi Mix 2;
Xiaomi Mi Note 3.
As you can see, this list contains only smartphones of the upper price segment. You can also notice that Xiaomi Mi 4 is not on the list. This is explained by the fact that at the time of the release of this model, the company did not really count on the success and long life of this technology.
A more relevant question from all Xiaomi fans will be why there is no NFC in any Xiaomi Redmi series. It looks like Xiaomi doesn't really believe in technology today. However, near contactless communication is becoming more popular every day, and therefore it is likely that the hour is approaching when we will be able to see the NFC module in budget smartphone models from everyone's favorite company from the Celestial Empire.
Xiaomi does not lag behind its competitors and also implements the idea of ​​​​contactless communication.
The company's developers are actively introducing this interesting technology into their phones.
At first, the company did not really believe that this option would bring success, but watching its popularity increase, they nevertheless decided to equip their offspring with an nfc module.
Model range of Xiaomi phones with NFC module:
Mi Mix 2S;
Mi Mix 2;
Mi Mix;
Mi Note 3;
Mi Note 2;
Mi 8;
Mi 6;
Mi 5;
Mi 5S/Plus.
Xiaomi Mi5. The main samples of smartphones from Xiaomi have always been considered compromises, but this model turned out to be super successful, in connection with this, the developers installed an NFC module in it. In the upper right corner, you can see the already known designations of the integrated NFC adapter. Such a set of functions is very popular with users from all over the world and I am glad that the new product is fully loaded by them.
Xiaomi Mi 5s. This sample also boasts the presence of an nfc module. Has a Snapdragon 821 processor.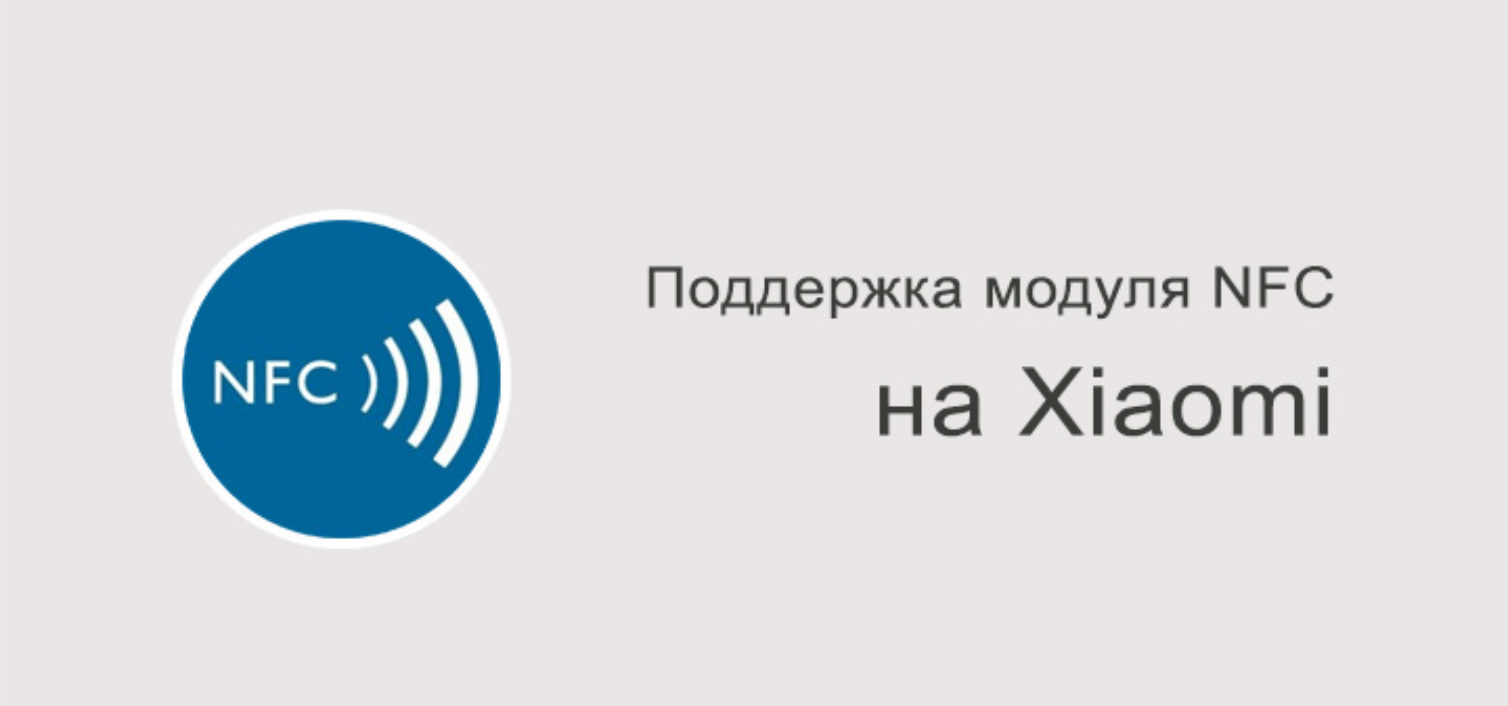 Manufacturers deliberately reduced the speed of this processor to 2.15 GHz, but due to this, the product has greater autonomy – a fully charged battery (3200 mAh battery) is enough for nine hours of video viewing and seven hours of intensive work (Internet, photo editor, work with text).
Xiaomi Mi MIX 2. Looks very futuristic, this is a fresh bezel-less phone model from Xiaomi manufacturer. It has Android 7.1 firmware, is designed for two SIM cards, a 5.99″ display, a resolution of 2160 × 1080, a 12 MP camera, 64 GB of native memory, no slots for additional memory, 3G, 4G LTE, GPS, Wi-Fi , Bluetooth, NFC, 4 GB RAM, 3400 mAh battery.
| | |
| --- | --- |
| Model | Availability of NFC |
| Mi4 3G 16GB | missing |
| Mi4 3G 64GB | missing |
| Mi4i 16GB | missing |
| Mi4i 32GB | missing |
| Mi4c 32GB | missing |
| Redmi 3S 2GB/16GB | missing |
| Redmi 3S 3GB/32GB | missing |
| Redmi 3 3GB/32GB | absent |
| Redmi 4 2GB/16GB | missing |
| Redmi 4 Pro 3GB/32GB | missing |
| Redmi Note 3 16GB | missing |
| Redmi Note 3 32GB | absent |
| Redmi Note 3 Pro SE 3GB/32GB | missing |
| Redmi Note 4 16GB | missing |
| Redmi Note 4 64GB | missing |
| Mi Note 2 64GB | present |
| Mi Note 3 64Gb | present |
| Mi Max 32Gb | missing |
| Mi Mix 2 6/256GB | present |
| Redmi Pro 3GB/32GB | missing |
| Mi5 32GB | present |
| Mi 5s 4GB/32GB | present |
| Mi6 6/64GB | present |
| Red Rice | missing |
| MI3 64GB | missing |